All Projects
BIG JOHN
Branding, Print, Web
BIG JOHN was a quickly growing business and made a big name for itself in its small market of landscaping and tree transplanting equipment manufacturing. In several respects, they were considered the best in their market.
During my first month of work with BIG JOHN, I performed a complete audit of their brand by reviewing years of projects. Having worked on their WordPress website, I knew it had several issues, but I discovered more issues with the brand as a whole.
Challenges
Their website was very poorly organized and optimized.
Brand assets weren't applied consistency through different media.
Their brand looked regional and couldn't keep up with their growth.
These are easily fixable problems that many young brands need to tackle: a good website, branding ground rules, and a timeless brand.
Once I started communicating with the clients, I realized that they lacked design leadership. A phrase that was said often in our phone calls was "we'll know it when we see it"; a signal that they didn't know what they needed, didn't have the language to communicate their goals effectively, or may not be able to comprehend how their goals apply to their brand.
Approach
To address these problems, I had to do more than just come up with new designs; I had to lead them through the creative process. First, I researched and asked questions, which gave me the knowledge to talk to them in their own language about their business.
With this understanding, I designed the first draft of a new homepage for their website and a few print layouts for their catalog, which was their most used and referenced print piece. These were presented to them during a meeting where I explained my decisions and addressed their questions and concerns.
The presentation was a success and I began a full rework of their website. I kept WordPress to lessen the need for training, but created a new theme and integrated features like sliders that previously relied on plugins. Most of my time was spent restructuring the website's content.
Once the website was launched, I redesigned their catalog for the new year. I incorporated more interesting layouts and added elements that supplemented the new website.
Solution
Having shown BIG JOHN my expertise, they began to trust that I could make good decisions for their brand. After the website and catalog, I created a microsite for them that housed all of their brand materials, began improving their SEO, created social media artwork for Facebook and Twitter, wrote content for their website, and developed a brand standards manual, which codified all of the previous design decisions into a format we could all use and reference.
The last project I worked on for BIG JOHN was marketing strategy guide: a 73-page document with market, competitor, product, and demographic research; weekly, monthly, and yearly marketing plans for the incoming year; customer surveys and feedback; and more.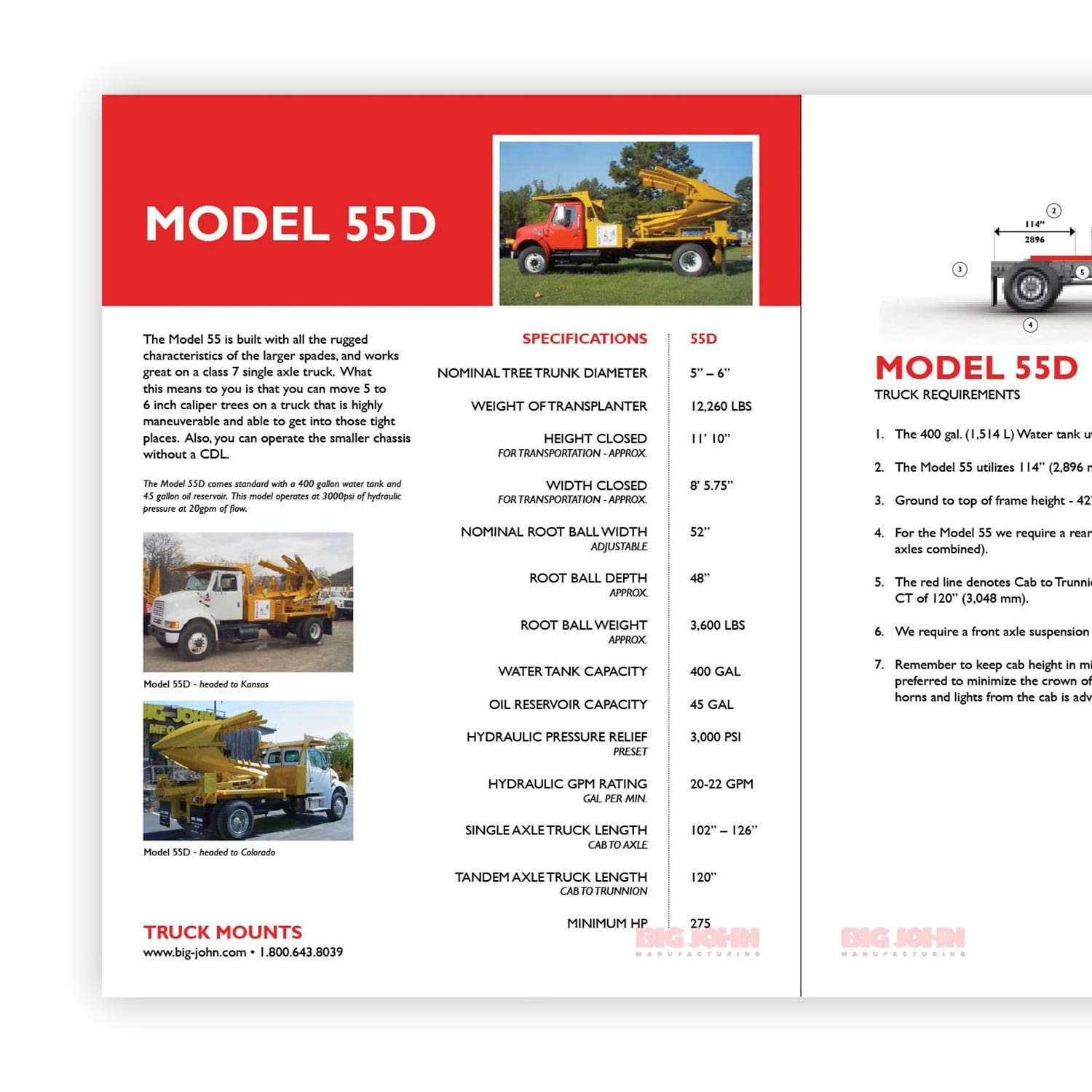 What I Learned
Be a leader.
If a client doesn't know what they want, show them what they need. Let your knowledge, vision, and expertise build the client's trust.
Listen.
Some people simply aren't good at putting their passions down into a format that's easy to share with others; be a better listener and help them.
Trust in your expertise.
Extroverts can be overly opinionated about their expectations, and those expectations can be unrealistic. Combat this with knowledge and data.
Say Hi!
👋
Feel free to message me with project requests, advice, words of widsom, or just to say hello.
me@wadejewell.com